7th Sea is a tabletop roleplaying game of swashbuckling and intrigue, exploration and adventure, taking place on the continent of Theah, a land of magic and mystery inspired by our own Europe. Players take the roles of heroes thrown into global conspiracies and sinister plots, exploring ancient ruins of a race long vanished and protecting the rightful kings and queens of Theah from murderous villains.
Maps Created: 17 Maps in all – Posters, Letter Size details, and Endpapers. Full Colour.
Map Size: varies (see below)
I'm the lead cartographer for the entire 7th Sea 2nd edition line and have worked with the lead writers of almost every book published as a result of the games highly successful kickstarter (over 1.3 Million Dollars). My core mandate was to work with the lead development team of each of the major source books for the various nations that make up the rich world of the 7th Sea. Over the course of two years I crafted a series of Six incredibly detailed and elaborate maps, 5 detailing the major Empires/Continents and a sixth dedicated to the entire Western Hemisphere of the 7th Sea World.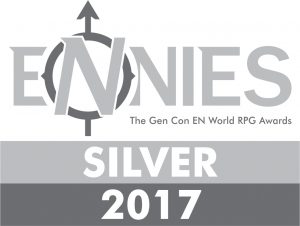 My work on the Core book (Theah) was recognized with a Silver Ennie for Best Cartography 2017.
Maps Created for each book:
7th Sea: Core Rule Book (Poster 36″x24″, Endpaper 18″x12″)
7th Sea: Pirate Nations (Tabloid Atabean Sea Endpaper, La Bucca Letter Interior, Numunari Isles Letter Interior)
7th Sea: Nations of Theah Vol. 1 (4 Letter Size Detailed Nation Maps and End Papers)
7th Sea: Nations of Theah Vol. 2 (4 Letter Size Detailed Nation Maps and End Papers)
7th Sea: Crescent Empire (Poster 36″x24″, Endpaper 18″x12″)
7th Sea: Lands of Gold and Fire (Poster 36″x24″, Endpaper 18″x12″)
7th Sea: The New World (Poster 36″x24″, Endpaper 18″x12″)
7th Sea: The Colonies (Poster 36″x24″, Endpaper 18″x12″) – Coming January 2019
7th Sea: Western Hemisphere Poster – Coming Soon
Some examples of my work:
Nations of Theah (Core Rule Book – Full Poster Preview and Actual Size)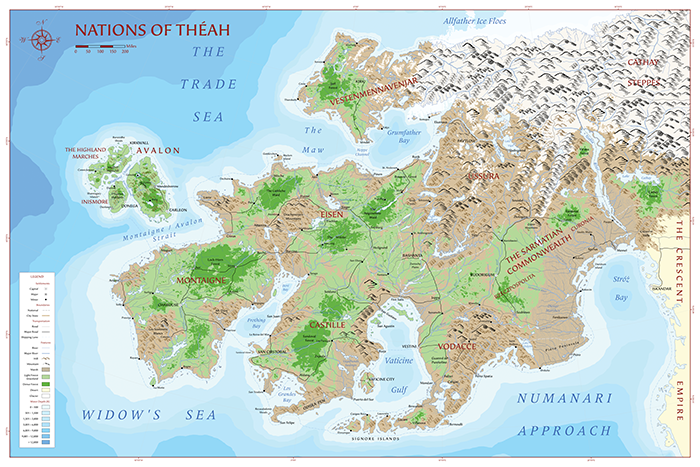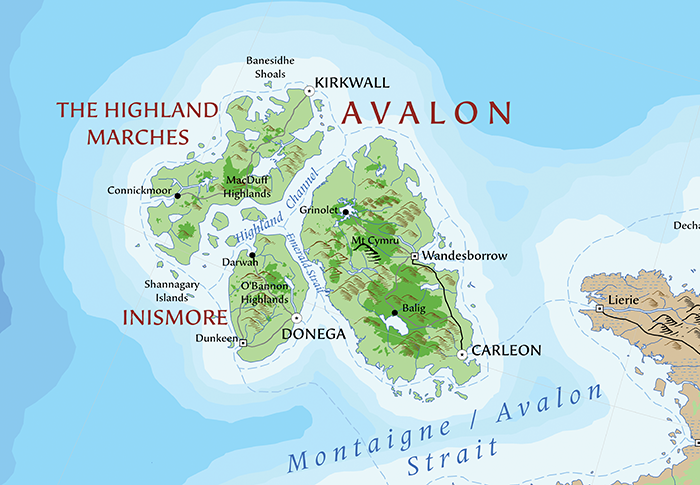 Lands of Gold and Fire (Full Poster Preview)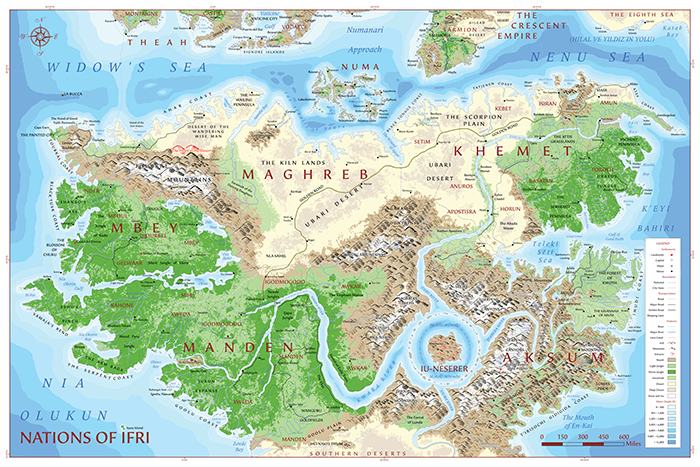 Western Hemisphere (Full Poster Preview)