So I'm excited to reveal the GenCon rules for Headspace and the Playtest Characters:
The game has fleshed out substantially since Origins with writing contributions from Lillian Cohen-Moore who wrote large portions of the fiction for Chapter 1 and Chapter 5. Jason Pitre has contributed to the GM chapter and has taken a much more streamlined look at GM Moves in a World game. This game has also gone through two developmental edits from the Awesome John Adamus. Brianna Reed has contributed in the form of the mind boggling awesome new logo for the game.
I'll be running Headspace at GenCon Games on Demand:
THURSDAY 2PM – 6PM
FRIDAY 10AM – 2PM
SATURDAY 10AM – 2PM
SUNDAY NOON – 4PM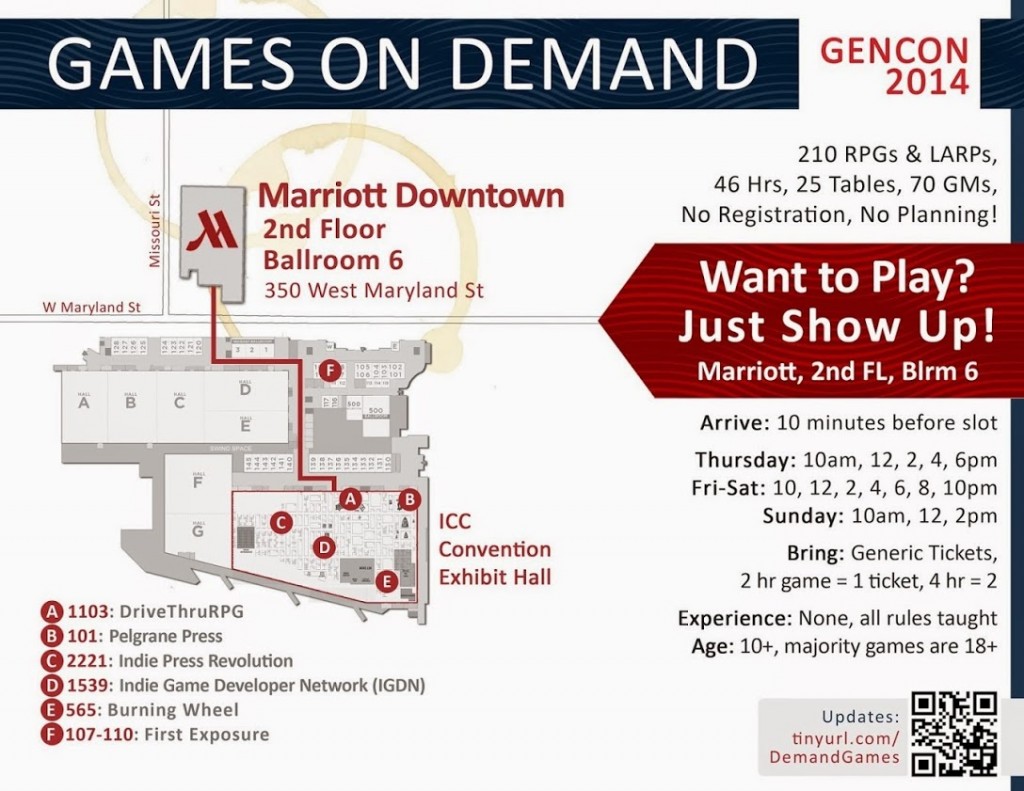 MY FULL SCHEDULE

Wednesday
IGDN Social 6-9 PM
Loughmiller's Pub and Eatery (301 W. Washington Street)
Diana Jones Awards 9PM+
 Thursday
CARTOGRAPHY OF FICTIONAL WORLDS (Thursday, 10am-11am, Crowne Plaza : Pennsylvania Stn C)
Learn from a panel of veteran cartographers and game designers the techniques they use to make maps of fictional worlds.
GAMES ON DEMAND HEADSPACE (2pm-6pm)
INTRODUCTION TO INDIE RPG'S (Thursday, 8pm-9pm, Crowne Plaza : Pennsylvania Stn C)
Myself and Jason Pitre will provide a survey of the indie game market, including personal recommendations on games to watch!
Friday
GAMES ON DEMAND HEADSPACE (10am-2pm)
SO YOU'RE MAKING YOUR FIRST GAME!
(Friday, 3pm-4pm, Crowne Plaza : Grand Central C)
I'm getting together with John Adamus to talk about our experiences working on our very first game design!
Learn from a panel of first time game makers and industry professionals the perils, frustrations and strategies it takes to put together your first game from start to finish.
HOW TO LEARN RPG DESIGN
(Friday, 4pm-5pm, Crowne Plaza : Pennsylvania Stn C)
Ready to jump in to your first design? Join Jason Pitre and other industry vets to talk about getting your first design off the ground!
Saturday
GAMES ON DEMAND HEADSPACE (10am-2pm)
VANCOUVER: AFTERMATH (HEADSPACE PLAYTEST) (pre-scheduled)
(Saturday, 8-10pm, Marriott : Marriott Blrm 7)
Sunday
VANCOUVER: AFTERMATH (HEADSPACE PLAYTEST) (pre-scheduled)
(Sunday, 10am-Noon, Marriott : Marriott Blrm 7)
GAMES ON DEMAND HEADSPACE (Noon-4pm)